Sweet! I'm so excited to be the host of your sketch for this challenge! I'm Lizzie and I totally dig making cards and SMASH*booking! I'm obsessed with all things Hello Kitty and I adore making sketches! Okay that's enough about me, let's get on to the winners from the last challenge!!
The Winner
The Top 3
#1 - Pysselbus
#6 - Nicolchens
#8 - Karina
Grats!!! Don't forget to grab your winner badge and for the top 3 ladies the badges are in the sidebar.
The Prize
A $15 gift certificate to PAPER ISSUES!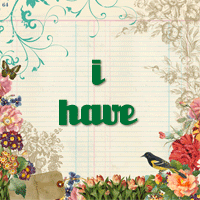 You can check out the
online shop here
and if you use the code OHSNAP you can get 20% off your entire order!!
The Sketch
The DT